Mature and Balanced Pipeline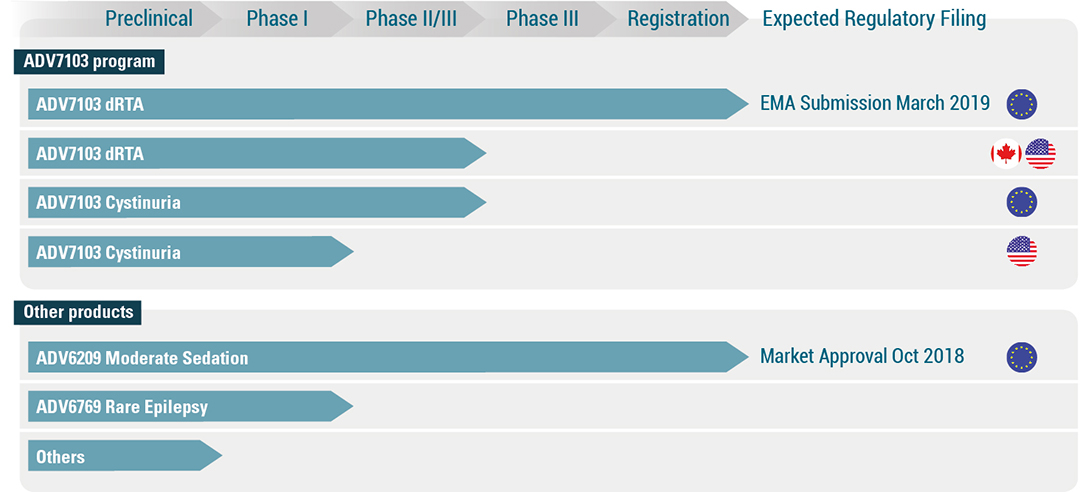 Our current clinical portfolio explores the potential of ADV7103 in renal tubulopathies.
Advicenne is also developing new product candidates that target rare diseases with high unmet medical need.

Since its founding in 2007, Advicenne has been dedicated to developing and commercializing innovative treatments that address unmet medical needs in the area of nephrology. Our lead drug candidate, ADV7103, is in late-stage clinical trials for two indications: distal renal tubular acidosis (dRTA) and cystinuria. Listed on both the Euronext Paris and Euronext Brussels stock exchanges, the company is headquartered in Nîmes, France.